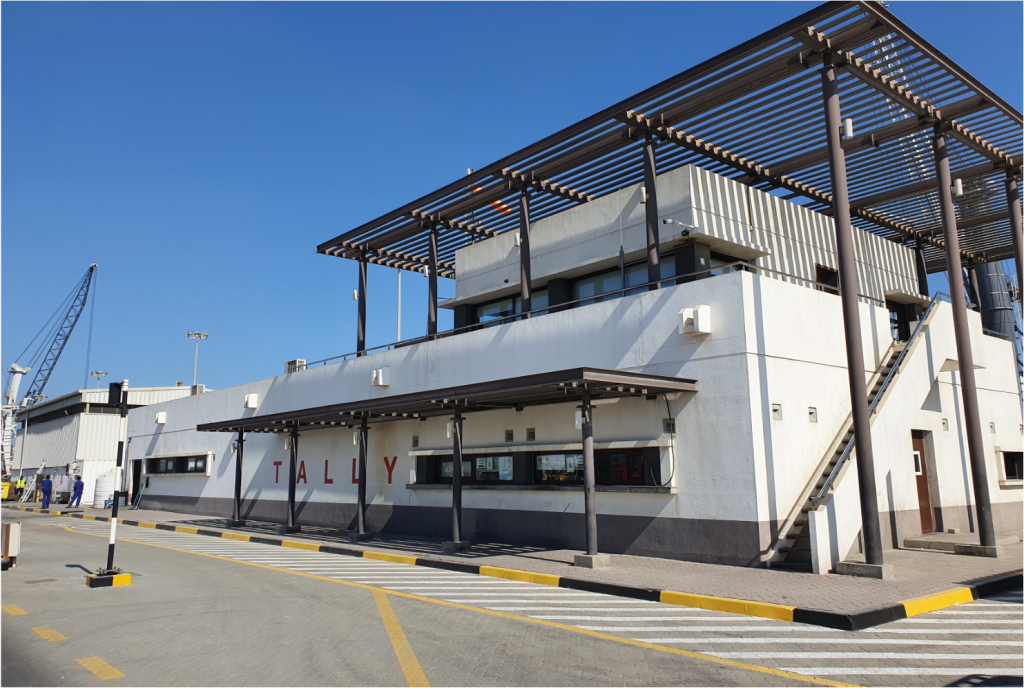 Client: Dubai World Trade Centre
Location: Oman
Project Value: Confidential
Purpose: Reinstatement cost assessment
---
Project Background
The project involved undertaking reinstatement cost assessments for insurance purposes on a number of different buildings and structures belonging to C. Steinweg Oman LLC. This included a mixture of offices, warehouses, workshops and other facilities located within the Sohar Port.
Our Services
We undertook a physical inspection of each of the buildings and structures. The inspection involved taking a number of check dimensions and measurements, photographs, a note of the construction and finishes, as well as any specialist equipment to be included within our value.
Following our survey we checked our measurements taken on site with those of the as built drawings provided to us, to ensure that they were the same, and to also establish a Gross Internal Area (GIA) as defined in the RICS Code of Measuring Practice. We applied our current construction cost rates from our database to determine the correct value for each building or structure.
The total value calculated was our assessment of the reconstruction of each building or structure in its present design and specification on a 'day one' basis. On assumption of its total destruction, the rates applied will include demolition costs, debris removal and site clearance, service connections, professional and statutory fees for the reconstruction and rebuilding costs.
Client Benefits
The client now has the security that all the buildings and structures assessed have the correct insurance valuation for rebuilding purposes applied.