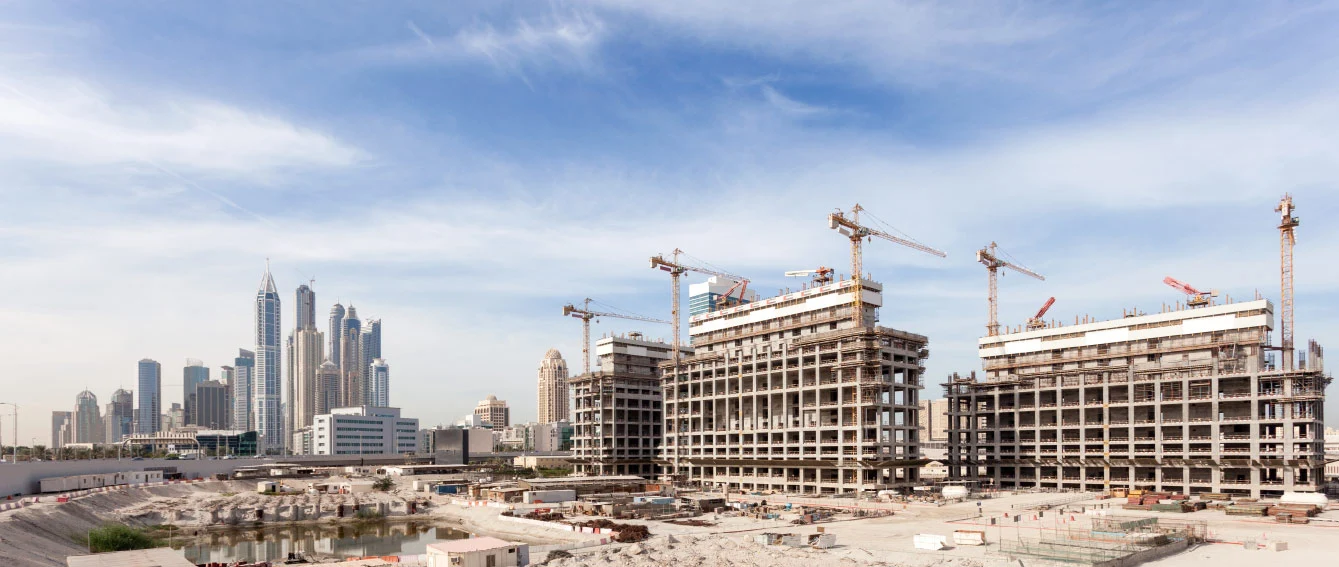 New timings
Our UAE offices are now open from Monday to Friday.
Bahrain and Oman offices continue with the Sunday to Thursday working week
Machinery and Business Assets Valuation
The first modern fair was held in Paris just after the French Revolution in 1798, on the site where the Eiffel Tower now stands. By 1928 Expos had gained both codification and their own organisation. Subsequent Expos have been well-recognised landmarks of human achievement, for example, the New York World Fair of 1939 showcasing US technological innovation and the Shanghai
[…]
Ajman is the UAE's smallest emirate, however, what it lacks in size it makes up for in culture, diversity and opportunity. Ajman real estate provides an incredibly untapped market for both local and foreign investors. In this article, we will discuss the fantastic features of Ajman that make it a worthwhile region to buy, sell and rent a property. We
[…]
Investing in a rental property is a big commitment. Aside from the demands of the sale itself, the long-term management of the property takes great dedication and energy. That is why many landlords turn to property management companies for valuable advice and professional services. In this article, we will discuss the role of a property manager along with the main
[…]
There are several potential multiplier effects of hosting a Formula One race on real estate. The most obvious one is the effect F1 races and similar events bring on hotel, serviced apartments and short-term let occupancy rates, and therefore valuations. Some have referred to the way in which any F1 event is a platform for local hotels and conference facilities
[…]
It is a great time to invest in Dubai but knowing where or what to invest in can be a daunting task. It is prudent to find the best real estate companies in Dubai to help you make that decision. Dubai real estate agencies and investment advisors bring together buyers and sellers across the industry, providing critical local knowledge and
[…]
There are plenty of different ways to purchase properties in the UAE. From mortgaging residential property to leasing an office, the possibilities are endless. One growing method of obtaining property is by utilising rent-to-own schemes. Rent-to-own is becoming increasingly popular, especially in Dubai. In this article, we discuss the most frequently asked questions about rent-to-own programmes in Dubai. What is
[…]
Many people choose to leave their home country and move to the UAE in search of ample opportunities to live, work and play. Expatriates make up 88% of the population in the UAE with many living in Dubai and Abu Dhabi, creating a blended and diverse community across the emirates. For expats, purchasing property is a fantastic alternative to renting,
[…]
Whether you are an overseas resident investing in property in the UAE or an expatriate buying real estate for the first time, investing in a residential home can be a daunting task. It is important to understand the local laws and regulations concerning the property and wider real estate industry so that you know what to expect from the transaction,
[…]
The COVID-19 pandemic has taken its toll on all of us, with many people turning uncertain about making their next move. Despite this uncertainty, there has never been a better time to start investing in Dubai. With property prices declining in recent years across the UAE, there are plenty of opportunities to buy property in Dubai at a cheap price.
[…]