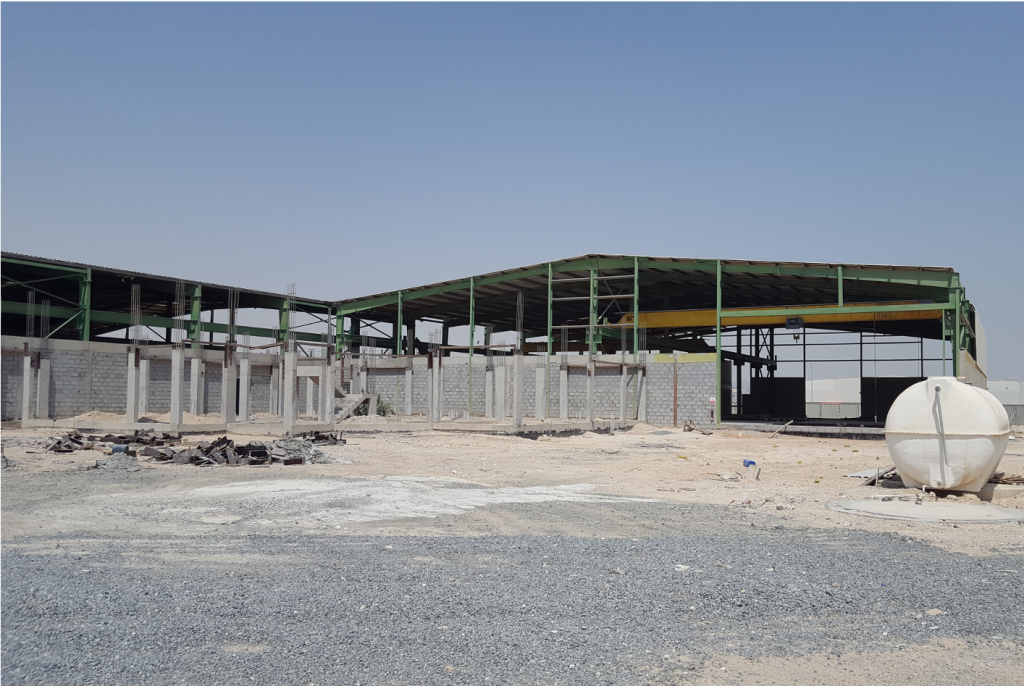 Client: Pyrotek FZE
Location: Jebel Ali Free Zone, Dubai
Project Value: AED 25 million
Purpose: Design, fire engineering, tendering and project management services
---
Pyrotek is an international organisation specialising in the development, manufacture and sale of high-temperature materials for industrial applications. Pyrotek already have a small base in Jafza consisting of office space and warehouse storage but required a larger facility to meet customer demand and to accommodate manufacturing operations. Pyrotek found a partially completed site in JAFZA South which they recognised could provide construction cost saving but was not designed or built to suit their requirement.
Our Services
Complete a full condition survey on the structure to establish how much of the steel frame, concrete frame, floor slabs and cladding panels can be retained. Audit existing plans for layout and fire safety.
Design of the facility making best use of the existing structure whilst satisfying client requirements.
In consultation with EHS, design a suitable fire escape strategy.
Produce a full tender package including Bill of Quantities, Drawings, Specification and Draft Contract Terms.
Issue prequalification questionnaire to identify suitable contractors and tender the works.
Undertake a tender analysis on returned tenders and recommending contractor appointment.
Stage 2 is to project manage the construction on the clients' behalf.