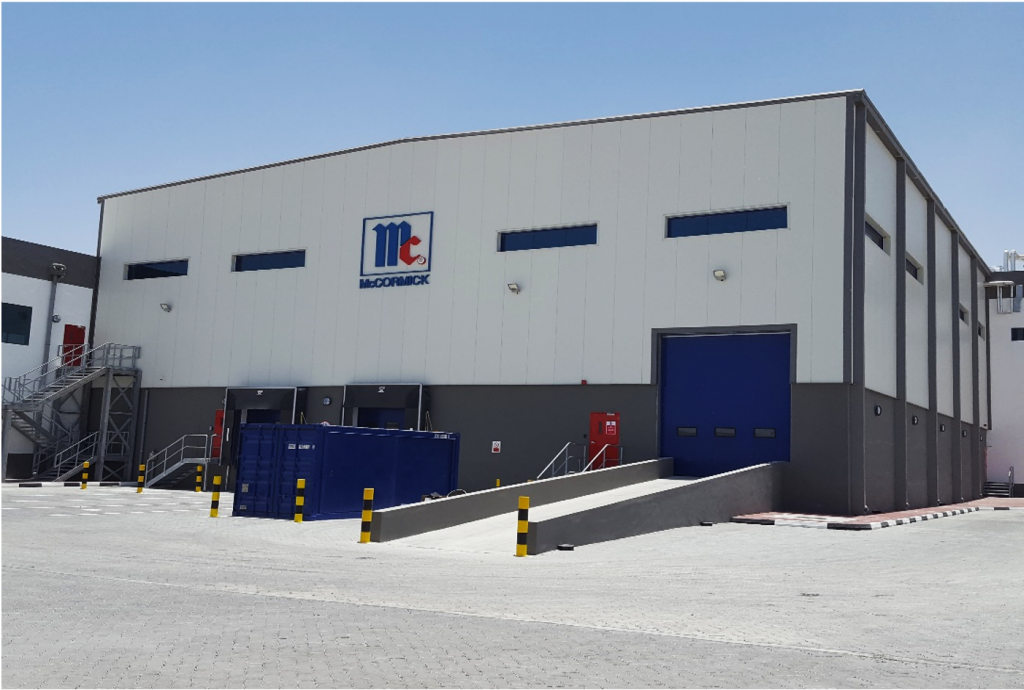 Client: McCormick Middle East FZE
Location: Jebel Ali Free Zone, Dubai
Project Value: AED 27 million
Purpose: Project management services for new build facility
---
Project Background
McCormick is a spice blend production company with factories in the US, UK and Europe supplying food manufacturing companies worldwide. McCormick's business in the Middle East was growing and they required a new office and production facility to supply their customers in this region. The client had employed a contractor to design and build the facility, however without any local knowledge or in-house construction expertise they employed Cavendish Maxwell's services.
Our Services
Conduct a full contract review to ensure contract terms were fair.
Inspect the tender package and conduct a full design review of the proposed drawings to identify the risk of variations to the client and establish the quality of design for their needs.
Project management of the work on site to ensure compliance with proposed drawings, quality of workmanship and adherence to the project programme.
Valuing works completed on site against submitted payment requests and issuing payment verifications.
Snagging the completed facility and assisting the client in winding up the contract.
Client Benefits
Impartial, transparent and skilled management and reporting mechanism provided ensuring adherence with the contract terms.