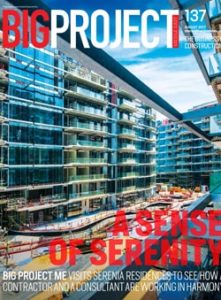 In response to the Tamweel Tower fire back in 2012 there was a revision of legislation in Dubai regarding the combustibility of cladding and provision of fire stops in voids, two major sources of fire spreading. Since the Tamweel fire, Dubai has seen further fires break out exposing similar cladding issues including Torch and Salafa towers in Dubai Marina, and the Address Downtown.
The Grenfell Tower fire saw 24 stories containing predominantly 129 one and two bedroom flats go up in flames on June 14 2017 in West London. The external retrofit cladding the building has been blamed for the speed at which the fire spread up the facade.
If you have been in the United Arab Emirates (UAE) for some time, tower fires are unfortunately not a rarity. Although new builds will be safer due to stricter legislation, there is a very large proportion of buildings in Dubai, built prior to the new fire rules. The extremity of the Grenfell Tower which caused a staggering 80 deaths in a country that has been developing its fire safety regulations since the Great Fire of London in 1666, has highlighted fire risk and fire safety across the globe.
Both the issues of insulation type and the voids behind the cladding contributed to the speed and ferocity of the Grenfell Tower blaze. The external cladding may not have been in accordance with regulations, either in detailing or in material specification which is likely to have caused the fire to spread so quickly and engulf the building. The details of the incident are now being scrutinised as part of a high-profile enquiry. Looking at the UAE, since the previous fires, the local authority has been quick to act and we now have good regulations in place here to prevent new buildings being affected by such issues. We must bear in mind however that stringent site quality control checks are also required to ensure the cladding is tested, approved and fitted correctly in accordance with approved details.
Cladding has been identified as the main contributor to recent fires, however, there are plenty of other factors which must be considered. In the UAE, we must go through the Municipality to gain a building permit and have Dubai Civil Defence (DCD) approvals for the fire and life safety design, whereas in England, there is the option for architects to use non-local authority 'approved inspectors' to obtain the permit. These inspectors are a commercial entity; therefore they operate under pressure to win business and make a profit, leaving them more susceptible to pressures in time constraints in checking plans and detailing before a permit is issued.
The detailing behind the cladding such as fixings and voids can also be a major contributor to the speed at which fire spreads in addition to the combustibility of the panels themselves. If the voids are not broken up with cavity barriers then extreme heat can quickly spread upwards through convection in the 'chimney effect', spreading the fire upwards far faster than if the voids were separated with fire rated material at specified intervals.
The question we pose now is what should be done with existing buildings covered with highly flammable cladding? Firstly, we should identify which buildings are fitted with flammable cladding to identify the extent of the risk. Once identified, each building should be audited so the risks unique to each building are exposed. For older buildings, there may be limited records held on the fire rating of the cladding. In this case, thorough surveys are required and samples of the cladding should be tested to assess the materials used in construction. This will highlight the level of risk and allow the building manager to take the most appropriate course of action. A potentially huge and unnecessary cost would be to strip all buildings of non-fire rated panels and replace them. Alternatively, a holistic approach could be applied rather than focusing on the cladding alone. A strategy can then be implemented for each building as opposed to a general requirement for all buildings which may be unsuitable for some.
As a resident in a jointly owned property, there are certain safety functions you can expect from your building and building manager. Proper maintenance of fire safety systems and fire drills are a must, and don't forget your personal fire safety: leaving a key in your locked door at night, and knowing the fire escape routes. Grenfell did not have any sprinkler system. This alone would had slowed down the time it
took for the blaze to spread and may have allowed more occupants to evacuate. Most tall residential buildings in the UAE, even if fitted with combustible cladding, will have sprinkler systems fitted. Whether they are fully operational or not is absolutely critical.
Existing buildings in this region often have many life-threatening issues including non-compliant or blocked fire escape routes and insufficient ratings to fire doors. All of these issues would be exposed during a thorough fire safety audit which would allow risk mitigation to be prioritised and tailored to the building. With new energy efficiency requirements and building regulations continually changing and developing in the region, it has never been more crucial to ensure buildings are safe and efficient with the correct materials, detailing and best practices.
Craig Ross is partner and head of project and building consultancy at Cavendish Maxwell.