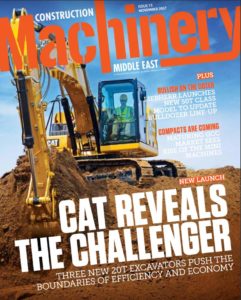 Recently while I was looking through one of the news feeds that often ping into my inbox, I came across news that a Komatsu HD 605-7 dumper truck which is currently been used in a quarry in Switzerland, is now being converted to a fully electric machine which the owners state will be the world's biggest electric vehicle. This comes hot on the heels of news that one of the largest global diesel engine manufacturers, Cummins, are preparing to take on the new kids on the block by developing an all-electric truck of its own. They even took the step of unveiling the Aeos truck in August of this year. In addition to this, Daimler, who are the parent company of Mercedes, have already launched a fully operational truck called the eCanter which can carry just over three tonnes and has a range of up to 80 miles on a single charge. In fact, Daimler are so confident in this model that they already have plans to put it in to full production in 2019 with the aim of building some 10,000 units per year.
A lot of you reading this, particularly if you are based in the GCC region, will probably be thinking what's the fuss over this, as in this part of the world it will take years (if not decades) for this type of technology to start to appear over here. However, I am not so sure it will be that long before we start to see far more all electric vehicles on the streets of the UAE. Especially when you consider that a company which was only founded 14 years ago now supplies their own brand of car to countries across the globe and are becoming ever more present on the streets of Dubai. This company is of course Tesla, who opened their first showroom in the UAE over the summer and whose cars can frequently be seen driving around many parts of the city. However, not content with just containing their work to the car market, the company announced plans in April to add a new semi-truck to its range. The rumour mill in the automotive industry is hinting that as early as October of this year, Tesla will unveil a long haul truck capable of travelling up to 300 miles on a single charge.
Yet in such an oil rich part of the world where the internal combustion engine has ruled for so many years, could this type of technology catch on? I initially thought like many others, that it would be years before electric vehicles became commonplace but then I saw the news about both the Komatsu dumper truck and that Cummins were looking at developing an electric engine of their own. Firstly, the idea that a heavy duty vehicle such as the dumper would ever use anything other than the workhorse of the engine world, i.e. a diesel engine, was incomprehensible. Next, the idea that Cummins, a company that has lived and breathed diesel engines for the entirety of its 98 year history should be designing an electric vehicle, would probably be enough to make Cecil Lyle Cummins, the founder of Cummins engines, turn in his grave. These are changing times and so for a company such as Cummins to stay at the forefront of engine manufacturing, it needs to move with the times or risk being left behind by companies such as Tesla. So with the drive of many governments in the world turning towards cleaner technology in a bid to reduce harmful climate changing emissions, it is probably inevitable that we will start to see these changes happening in the GCC.
But here is where there could be an unseen benefit to the construction sector in this region, as in order for electric vehicles to be able to operate efficiently, a full network of charging stations and other infrastructure will need to be put in to allow for complete regional coverage to be obtained.
For the time being though the sight of electric cars will still be a novelty, however next time you are filling up at the petrol station, just ponder about how long it will be before we are all plugging into a charger instead.