The Rise of the Online Auction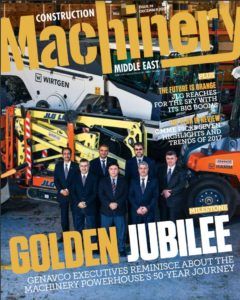 Most people in the GCC are fully aware of what an auction is nowadays, with regular sales of contractors' plants, number plates, vehicles, camels and fine art held across the region. However, the online auction is a relatively new concept to the region.
Online auctions are carried out similarly to traditional auctions, with the exception that the auction room is a virtual room and the bidding is done by keystrokes on a computer keyboard. The result is the same, with prospective purchasers bidding against each other until the incremental bids reach a limit with one bidder remaining. The advantage is that, in theory, the bidders can be anywhere in the world, as long as they have internet connections. This means that lots are offered for sale to a far larger audience.
Many auction houses in the UAE have already embraced the online platform, but mainly for automobiles and number plates. The main construction plant continues be sold in the traditional way with Ritchie Bros, Auctioneers and now Euro Auctions, carrying out regular sales in Dubai's Jebel Ali Freezones.  Ritchie Bros recently announced the relaunch of Iron Planet, the online auction platform it bought several months ago. In addition, Australian industrial plant auctioneers Grays has organised an online auction with assets sourced from the Gulf region.
The success of these new online auctions in the region remains to be seen. However, in Europe and North America they are already well established and are now starting to eclipse live auctions for certain sectors. In fact, very few things cannot be found for sale at online auctions, which offer industrial and process plants, as well as factory equipment.
I was recently sent details of a two day online auction of machine tools and metal fabrication equipment in Abu Dhabi. To my knowledge, this is the first auction of this kind to be held in the UAE. From personal experience, sellers in this region have resisted attempts to carry out sales by this method, in order to avoid the unknown, as they prefer to deal with the second-hand dealers and traders of industrial machinery. However, their stance is starting to change as the above-mentioned sales only go to prove.
As confidence grows in this type of sale method, we will hopefully see far more auctions of a whole range of assets in the near future.  Online auctioneers offer a very viable alternative to the traditional live auctions, as second-hand dealers can broaden their reach to a global audience of buyers. The costs involved in setting up the sale can be substantially reduced in certain cases of online sales, thus offering a better return to the vendors.
Does this mean that we are witnessing the demise of live auctions?  For the time being, live auctions and online auctions can live side by side but when you consider that even assets such as whole dairy sites have been successfully sold online, it will not be too long before online auctions start to gain more ground throughout the GCC.