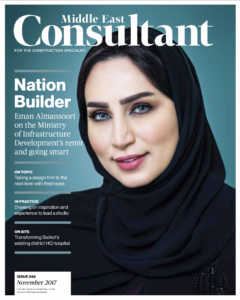 Housing demand in Abu Dhabi is primarily a factor of job growth and resultant population growth, particularly of the white-collar labour force. According to the latest available data from the Statistics Centre Abu Dhabi, the total population for the emirate stood at 2.9 million in 2016, rising by nearly 9% since 2014, which was the last residential market peak. In comparison, the white-collar population has declined by 2% over the same period to reach 1.4 million in 2016 and the percentage contribution of the white-collar workforce in the total population has declined from 53% in 2014 to 48% in 2016. The oil and gas sector still remains a primary source of revenues for the economy and hence housing demand in Abu Dhabi is closely linked to job creation in this sector. Analysis of price performance among key freehold communities within the emirate against oil price movement bears out this correlation. Housing budget readjustments as well as job losses in this and other key sectors, such as banking and aviation, have impacted rents and occupancy levels across Abu Dhabi.
Infrastructure push from the government through bond issuance and other measures is expected to drive investment into the emirate and potentially improve housing demand as a result. However further consolidation in sectors such as banking and real estate could lead to job losses too. These are expected to affect senior executives more and hence could impact larger units such as villas/townhouses more than smaller units.
Price Performance
Over the last 12 months in Abu Dhabi, marginal price declines have continued, averaging 1.5% for apartments and 1.9% for villas/townhouses. According to the Property Monitor Index, Saadiyat Beach Residences and villas in Al Raha Gardens have experienced 12 month declines of more than 2% on average in Q3 2017. There is limited transaction activity in the secondary market in freehold locations throughout Abu Dhabi as expatriates appear to be biding their time, waiting to purchase a property at its lowest price. Many are opting for the off-plan units also as although they are smaller in unit size, they are more affordable and tend to have higher specifications. Off-plan sales activity remains high in comparison to the secondary market, mainly due to developers introducing attractive payment plans, especially catering to buyers who would otherwise be priced out of the market.
Meanwhile deals between UAE Nationals have continued, predominantly for private villas/townhouses throughout Abu Dhabi and buildings on the islands. While GCC and Arab investors remain the largest segment of buyers in the Abu Dhabi real estate market, there is increasing activity from end users/occupiers looking to move up the property ladder. The ticket prices of some newly launched projects, along with the attractive payment plans and mortgage options being offered by banks, are aiding to increase activity from this buyer segment.
Rent Performance
Rent averages have declined by 3.1% for apartments and 4.3% for villas/townhouses over the
past 12 months in Abu Dhabi investment zones. These declines were more pronounced in Al Raha Gardens and Al Reef villas. In these locations units exhibited 12 month declines of 4% or more. Rental declines have continued as summer draws to an end and the last group of expatriates leave the UAE with fewer new families arriving. The many vacant apartments and villas/townhouses in freehold areas such as Reem Island have left landlords facing long vacancy periods on their assets. This downward trend is expected to continue over the next quarter.
Communities that have existing social infrastructure such as schools are expected the fair better with price and rent levels remaining relatively stable. Within new master developments, getting schools into the mix early on can help to drive end user/occupier interest as well as interest from sub developers looking to build within that community.
Residential Supply
Approximately 1,700 residential units have been handed over across Abu Dhabi investment
zones this year. As of September, approximately 6,274 units are scheduled for handover for the remainder of the year, though actual completions may vary significantly. The key locations for upcoming supply this year are Reem Island and Yas Island, which have more than 1,500 units each scheduled for completion this year.
Among the new launches this quarter was Aldar's Water's Edge project on Yas Island, expected to have 2,255 residential units, with the majority (42%) being one bedroom. In terms of pricing, the new launch is targeting the mid-income buyer with starting prices at AED 480,000 for a studio.
Meanwhile, at the luxury end of the market was the launch of 44 -storey Reem Tower by National Bonds Corporation (NBC). The luxury tower is to be designed by Japanese architectural firm Nikken Sekkei and is expected to have 335 apartments.