Dubai Q3 residential market review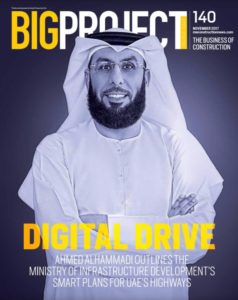 In 2017 residential property transaction prices traded within a close range of AED 1.25 to 1.5 million for apartments and AED 1.7 to 2.1 million for villas/townhouses on average. The lower priced inventory continued to enter the market in locations such as Dubailand for villas and Dubai South, Jumeirah Village Circle and Al Furjan for apartments, thus impacting price dynamics for existing developments. Developers launched more efficient unit sizes to keep ticket prices attractive, along with offering incentives, such as Dubai Land Department (DLD) fee waivers and aggressive payment plans. For established developers with alternate sources of project financing (such as equity from conglomerate businesses or raising debt from the market), margins may be protected or enhanced through such payment plans, as these allow them to attract buyers without discounting prices. The majority of the new plans on offer are structured with post-handover payments such as 40/60 and 25/75 schedules, where the bulk of the payment (e.g. 60% and 75% in the above examples) is due after construction completion.
Additionally, mortgages have become more accessible as banks are also offering newer products to this segment. The DLD reported that for property transactions in Dubai, the value of mortgage transactions increased to AED 60 million in the first six months of 2017 from AED 48 million over the same period last year. These factors are together helping expand the buyer base for residential properties in Dubai.
Housing Demand
Housing demand in Dubai is primarily becoming a factor of affordability as well as population growth, particularly of the white-collar labour force, as blue-collar workers are housed in speciality accommodation in line with the 2014 decree and subsequent 2016 announcement. According to recently released data from Dubai Statistics Centre, the total population for the emirate in 2016 stood at 2.7 million, rising by nearly 16% since 2014, which was the last residential market peak. In comparison, the white-collar population has increased by 5% over the same period to reach 1.1 million in 2016 and the percentage contribution of the white-collar workforce in the total population has declined from 44% in 2014 to 40% in 2016.
While investor demand for residential properties in Dubai continues to remain strong, as witnessed in transactions levels over the last 18 months, the sluggish growth in the white-collar worker population combined with new supply is impacting rents and contributing to high vacancy levels in some emerging communities. Over the next two years, job creation ahead of Expo 2020 is expected to attract additional labour force to the emirate, though it remains to be seen what percentage of that will be white-collar population and hence translate into housing demand.
Price and Rent Performance
Prices in established communities with limited upcoming supply have held stronger than emerging locations even as marginal price declines continued in Q3. According to the Property Monitor Index, 12 month change in prices for key communities in Dubai registered marginal declines of 1.2% for apartments and 1.4% for villas/townhouses as of September. This downward trend over the last twelve months has created a wider gap in the price performance of quality stock in established areas with limited upcoming supply against that of newer developments in emerging locations. Factors such as proximity to central business district, social infrastructure like schools, supermarkets as well as build quality and developer track record will continue to play a larger role in maintaining price levels in the Dubai residential market.
Looking at the rental declines for residential properties in Dubai, we see that they have been more pronounced than price declines over the last 12 months. During this period, rents in Dubai have declined by 2.8% for apartments and 3.5% for villas/townhouses on average, according to the Property Monitor Index. This has resulted from a combination of factors including new project handovers, especially of lower priced inventory, as well as the readjustment of salaries and job losses in some key sectors. In response, to limit void periods on their properties, landlords have begun offering incentives such as the first month rent free as well as the option to pay through multiple cheques. According to Property Monitor, four cheques annually are now the average compared with the earlier practice of single cheque payments being prevalent in the Dubai residential market.
Transactions Overview
Property Monitor data shows that more than 8,900 residential property transactions were recorded in Q3, with July accounting for nearly 40%. Off-plan sales continued to drive residential market activity in the third quarter, accounting for 77% of the total with nearly 6,850 transfers. The current momentum in sales activity is driven by a larger proportion of end users than before, particularly first-time buyers, who are entering the market enthused by lower prices and encouraged by attractive payment plans offered by some developers. The introduction of new innovative mortgage products by some local banks has also contributed towards this increased activity. Prices and accessibility criteria for a home mortgage, traditionally the two biggest barriers for new entrants to the property market, have been lowered, thus resulting in an uptick in market activity.
Residential Supply
As of September 2017, approximately 32,000 units are scheduled for handover for the remainder of the year, though actual completions may vary significantly. Approximately 11,800 residential units have been handed over across Dubai this year. New supply continues to exert pressure on rents, which have been declining at a faster pace than prices over the last 12 months. Some developers have begun responding to this market reality by phasing the delivery of projects. Additionally, master developers are also differentiating among the various asset classes within their master plan, such as residential, retail, schools, hotels, etc., to launch and begin construction for projects in line with prevailing absorption trends. The profile of transacted properties is also driving unit size and mix optimisation within residential projects to match end user demand more closely than ever before.
According to the Property Monitor Supply Tracker, the upcoming supply for the remainder of 2017 is largely concentrated in Dubai Marina, Jumeirah Village Circle, Dubai Sports City, Al Quoz and Business Bay. All these locations have more than 2,000 units projected to be handed over in the last quarter of the year.