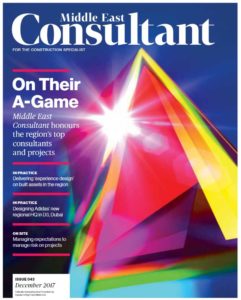 The Dubai residential real estate market has seen a drastic shift in 2017 towards demand for off-plan properties and lower priced units and an upsurge in all transactions. According to the Dubai Land Department (DLD) over 50,000 transactions were completed from January to September. Other key factors that have affected the real estate market in 2017 include off-plan supply, innovative payment plans and changes in rental agreements.
Off-plan sales, in particular off-plan apartments, have led the way this year. Off-plan sales have accounted for 68% of total transactions thus far in 2017, with 80% apartment sales. Off-plan apartment sales since the first October are most prominent in Al Furjan, Business Bay and Jumeirah Village Circle, whereas most off-plan villa/townhouse transactions are in Serena, Mohammed bin Rashid City (MBR) and Town Square. Off-plan units are typically smaller than those in the secondary market, as they are more efficient with their unit sizes in areas such as Mira. With smaller units, developers have been able to enter the lower-price end of the market, which in turn has enticed first-time buyers. These make up a large proportion of off-plan buyers, due to the lower cost and attractive payment plans offered from some developers. Banks have also begun reacting to this trend by offering innovative new mortgage products, contributing to increased activity in this buyer segment.
Payment Plans
There was a significant uptick in off-plan sales throughout 2017 – increased activity in the first half of this year principally resulted from lower-price inventory entering the market. Attractive payment plans also contributed to this trend, as they allowed a whole new set of buyers to enter the market. Developers have also restructured their payment plans this year, so that a larger-proportion of the property price is paid upon completion, such as 25% or 40% upon purchase and 75% and 60% paid upon completion. This means a smaller proportion of customers' payments are tied to the project during the period of construction and there is greater flexibility in managing the property purchase.
Price Performance
Over the past 12 months, there has been a notable downward trend in key communities in Dubai. Prices in established communities with limited upcoming supply have held stronger than emerging locations, even as marginal price declines continued in Q3. According to the Property Monitor Index, the 12-month change in prices for key communities in Dubai registered marginal declines of 1.2% for apartments and 1.4% for villas/townhouses as of September. For new stock entering the market, in order to prevent declines, developers need to strongly consider factors such as proximity to the central business district, social infrastructure like schools and supermarkets, and build quality. The developers track record will continue to play a larger role in maintaining price levels in the Dubai residential market.
Declines have also been pronounced in the rental market as well as in the sales market. Rental declines over the past 12 months average 2.8% for apartments and 3.5% for villas/townhouses, according to the Property Monitor Index. This is due to a combination of factors including new project handovers, especially of lower priced inventory, as well as readjustment of salaries and job losses in some key sectors. In response, to limit void periods on their properties, landlords have begun offering incentives such as first month rent-free as well as the option to pay through multiple cheques.
Rental Cheques
On the rental side of the market, there has also been a shift in power from the landlord to the tenant. Where most landlords used to be able to dictate tenancy agreements and payment terms, they have had to be more flexible due to the abundance of supply in the mark