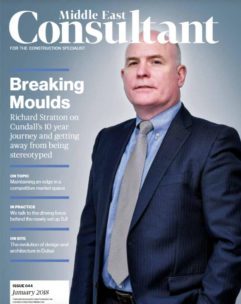 Sharjah, the third largest emirate with a total land area of around 2,600sqkm, borders Dubai to its south, Ajman and Umm Al Quwain to its north and Ras Al Khaimah to its east. Sharjah has become an alternative rental housing option to Dubai, due to the availability of lower-cost housing and regular migration between Sharjah and Dubai. Coupled with this, the significant investment in Sharjah's real estate sector can be explained by the government's decision to allow leasehold sales to all non-Arab expats for terms of 100 years in selected development.
Sharjah's economy is much more diversified compared to other emirates, with no one sector accounting for more than 25% of the total, per published data. According to the Department of Statistics and Community Development in Sharjah, the real estate and business services sector was estimated to account for the largest share of the economy at 22.6% followed by the manufacturing sector at 16.3% and the wholesale and retail trade sector at 12.1%.
Sharjah's infrastructure sector is well supported and funded not only by the emirate's government but also by the UAE federal government, which allocates large-scale infrastructure projects including main roads, hospitals and schools.
In January 2017, the government of Sharjah allocated 30% of the approved annual budget of $6bn to the infrastructure sector, an increased of 7% from 2016. As a result, Sharjah is witnessing significant development across all infrastructure segments on the back of government support, despite the ongoing economic slowdown and political stability in the GCC. This is driving demand for the real estate sector in the region.
Real estate investments
According to Sharjah's Real Estate Registration Department, the real estate sector saw a 37.2% increase in the value of transactions in the third quarter of 2017, compared to the same period in 2016. In August of 2017, the Sharjah Real Estate Registration Department announced a 23% growth in the number of residential sales transactions in the first half of 2017 and a 46% increase in real estate sales transactions. For investment in Sharjah's real estate sector, the strongest demand is from within the UAE, followed by other GCC countries, including Kuwait and Saudi Arabia, that have maintained strong ties to the emirate over years.
Residential property market
The residential property market in Sharjah, with regard to purchasing and renting, is heavily linked to Dubai, with migration between the two emirates regularly occurring during times of boom and decline. Sharjah has long been an alternative housing option to Dubai, particularly given the lower-cost choices it presents. There is an overall demand for housing from families in Sharjah and those relocating from Dubai looking for residences in planned communities close to the Sharjah airport and outside the city centre.
Prior to 2014, Sharjah had limited freehold ownership, available to only GCC and Arab nationals in a selection of locations. In 2014, the government of Sharjah passed a law that allowed leasehold sales to all non-Arab expats for terms of 100 years in selected developments. To control the risk of opening up the Sharjah market to the large foreign population of the UAE, the leasehold ownership is currently restricted to those that hold a UAE residence visa. Additionally, only a selected number of residential developments are permitted to offer this leasehold ownership, the master planned Al Tilal City being among the first.
Other master communities, including Al Zahia and Arada's Nasma Residences, are open to all nationalities for leasehold ownership. Al Zahia primarily offers five-bedroom villas and apartments with prices of $261-285 per sqft, while Nasma Residences includes two- and three-bedroom townhouses, four-bedroom semi-detached houses and five-bedroom signature villas, with unit sizes of 1,500 -3,500 sqft starting at $271,000.
Other developments throughout Sharjah will be assessed in the coming years and if additional developments are given this permission, it is likely they will act as a catalyst for investment in Sharjah's real estate market.
Area report: Al Khan
Al Khan is an established residential area in Sharjah, due to its proximity to Dubai and the grade of residential developments. The area features many residential and commercial buildings and retail outlets, with close proximity to entertainment projects such as Al Majaz Park. It accommodates high-rise residential buildings, primarily offering two-bedroom and larger apartments and other amenities including a swimming pool, gym, playground and prayer room. Rents are marginally higher than in other areas in Sharjah, due to large unit sizes, especially in the towers that overlook the popular Al Khan Lagoon.
For instance, a two-bedroom apartment in neighbouring Al Nahda is likely to cost $12,800-17,800 to rent, while in Al Khan it could cost $15,600-19,100. Two- and three-bedroom apartments are the most commonly rented unit types and there is limited availability of smaller unit sizes and one-bedroom units.
The majority of projects in Al Khan that overlook the Al Khan Lagoon are two- or three-bedroom units. Additionally, some buildings have three- or four-bedroom duplex or penthouse units – the area is considered more appealing for families because of the range of sizes it provides.